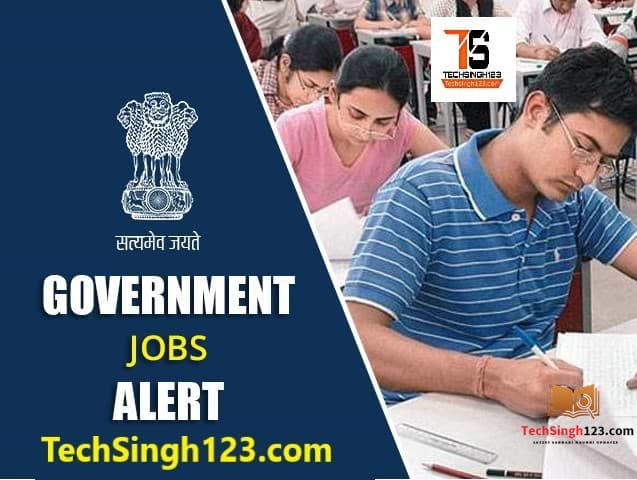 Government Jobs in Indian Railways have always been in demand due to high-quality job profile, security, and perks offered to Its employees by the Indian Railways. In the recent past, Railways has speeded up the process of recruitment to its various posts and has introduced Online Application Form to facilities to make the process easier.
Jobs in Indian Railways are divided into 4 categories Grade A, B, C & D.
Group A – The Highest level of Posts in Indian Railways for which appointments are made through Civil Services, Engineering Services Combined Medical Service Examinations conducted by UPSC.
Group B – Generally Filled by Group C railway employees on a deputation basis.
Group C – Popular Non-Technical posts like Clerks, Station Masters, Accountants, Ticket collectors, Apprentices, and Technical posts (Civil, Mechanical, Electrical, Signal & Telecommunication), etc and are filled through various RRBs (Railway Recruitment Boards).
Group D – Posts in this group Include include Trackman, Helpers, Khalasi, Assistant Points Man, Safaiwala, Peon, etc and are filled various Regional RRCs (Railway Recruitment Cell).
Indian Railway has published various recruitment notifications In 2020 to fill railway vacancies. All the latest railway notifications have been listed below, Full details can be checked by going through each news given in the list, The latest news is at the top position in the given list.
About Indian Railway:-
Indian Railways is India's national railway system operated by the Ministry of Railways. It manages the fourth largest railway network in the world by size, with a route length of 67,368-kilometre and a total track length of 121,407-kilometre as of March 2017. Wikipedia
Founded: April 16, 1853, 
IndiaRevenue: 1.972 trillion INR (2018–2019, US$29 billion)
Number of employees: 1,308,000 (2016-2017)
Headquarters: New Delhi, India
World's Largest Travelling Platform – Indian Railway is the second-largest traveling platform of the world having the second largest rail network.
Career In Railway – Indian railway is a well-reputed institution for the job seekers, To work with Indian railway you will have to qualify the competitive exams managed by Indian Railway.
On this page, we have tried to publish all the latest career and job-related news published by the Indian railway.
You can check consistently this page to get notified for the latest govt jobs in the Indian railway. Various Sarkari Naukri in railway for 12th pass has published every year, Kindly check them here.
Latest Govt Jobs in Railway – All the New vacancy in railway and RRB recruitment 2019 published by Indian railway can be more helpful for job seekers who want to work with Indian railway hence they are advised to do hard work for preparation for the exams which are conducted for Railway Recruitment, These Sarkari Naukri are very tough and not so easy to crack.
Indian Railways is one of the world's largest railway networks consists of freight, passengers, tourist, Suburban rail systems, toy trains, and luxury trains. IR has 4,337 operating railway stations, operates on a multi-gauge network of broad, meter and narrow gauges. Indian Railways is divided into 16 zones and Locomotives are consist of electric and diesel locomotives.
51 Interesting and Must-Know Facts About Indian Railways
Indian Railways is the largest rail network in Asia and the world's second-largest.
The First train on Indian soil ran between Bombay and Thane on the 16th of April 1853.
The New Delhi Railway Station has secured a place in the Guinness Book of Records for having the world's largest Route Relay Interlocking System.
Indian Railways transports almost 2.5 crore passengers daily.
Indian Railways is one of the world's largest employers with over 1.4 million people.
Bhopal Shatabdi Express is the fastest train in India, operates between New Delhi and Bhopal Junction.
Dibrugarh Kanyakumari Vivek Express the longest train route in the Indian Subcontinent.
Venkatanarasimharajuvaripeta railway station has the longest name among all stations on the Indian Railway system.
Mughalsarai Junction railway station contains the largest railway marshaling yard in Asia.
The Rajdhani Express trains get the highest priority on the Indian railway network.
Gorakhpur Junction railway station has the world's longest railway platform with a length of 1,366.33 m.
The Slowest train in India is the Mettupalayam Ooty Nilgiri passenger train.
Kolkata Metro zone of Indian Railways will run 1,500 ft underwater metro in India under the Hooghly River between Mahakaran and Howrah station.
The Fairy Queen between New Delhi and Alwar in Rajasthan is the oldest functioning steam engine in the world.
Trivandrum HNizamuddin Rajdhani Express covers a distance of 528 km without a single stop.
Nilgiri Mountain Railway a single track and only rack and pinion rail systems operate in India.
Chhatrapati Shivaji Terminus is considered to be the most beautiful train station in India.
The Maharaja Express is the most expensive luxury train in India.
Howrah is the busiest railway station in the nation train frequency of 974.
Ghum Railway station of the Darjeeling Himalayan Railway is the highest railway station in India.
Chenab Bridge will be the world's tallest railway bridge under construction in Jammu and Kashmir.
Vembanad Rail Bridge of Kerala is the longest rail bridge in India with a total length of 4.62 km.
Pir Panjal Railway Tunnel is India's longest railway tunnel with a length of 11.215 km in the middle Himalayas.
Ib Railway station of Odisha has the shortest name of all stations on the Indian Railways system.
Konkan Railway Train Route is the most beautiful train route of Indian Railways.
The Kashmir Railway is the most difficult railway line project of Indian Railways.
Mumbai Suburban Railway is the oldest railway system in Asia.
The Delhi Metro is India's first modern metro and facilities with the most advanced technologies.
Calcutta Metro is the first underground metro railway system in India.
The Rail Museum in Delhi is the largest in Asia.
The New Delhi Railway Station has the world's largest Route Relay Interlocking System.
Ernakulam HNizamudin Duronto is the longest-running Duronto express in Indian Railways.
Loco-pilots are paid more than an average software engineer in India.
If the tracks of Indian railways were to be laid out, they would circle the earth almost 1.5 times.
Indian Railways is a massively successful organization running 11,000 trains in a day.
Mathura junction has the maximum number of routes emerging from it.
The Diamond crossing in Nagpur is one-of-its-kind in India, from where trains go East, West, North, and South.
Howrah-Amritsar Express has 115 stops, the record maximum for an Express train.
The Guwahati Thiruvananthapuram Express holds the record for being the most unreliable long-distance train on the Indian Railways network.
The IRCTC (Indian Railways Catering & Tourism Corporation) website gets close to 12 lakh hits per minute.
The Railway station of Navapur is built in 2 states; one half of it is in Maharashtra and the other half is in Gujarat.
Train services between Nagpur and Ajni, situated just 3km apart, form the shortest route.
The Trains got toilets after Indian Railways completed about 50 years.
Indian Railways has a mascot – Bholu, the Guard Elephant.
Indian Railways launched an awareness campaign train on World AIDS Day, December 1, 2007, called the Red Ribbon Express.
Railways have 17 zones over a route of 65,808 km with 7,112 stations.
The Famed Darjeeling toy train, which is still running on its indigenous steam engine, was built by India's British colonial master in 1881.
World Heritage sites 4 Indian Railways sites and 5 Mountain Railways.
Samjhuata Express was the first international border train in India.
Red Ribbon Express is an AIDS/HIV awareness campaign train by the Indian Railways, launched in India on World AIDS Day, December 1, 2007.
Ahmedabad Mumbai Central Double Decker Express is India's first double Decker train.
Note – Visit our site regularly to check the latest Indian Railway Recruitment Notifications Sarkari Naukri 2020, for various information related to railway job openings and RRB railway recruitment board vacancies online please visit the official website of the railway.